Skip Breakfast or Lunch - Eat Only Two Meals a Day to Lose Weight
Losing weight is not rocket science. You have to eat less to lose weight. Forget the mumbo jumbo about calorie restrictions, low-carb diets, low-fat diets. Most diets don't work in the long run, because even when people lose weight, and they resume their normal diets and eating patterns they put all the weight they lost back on again.
A major definitive UK study concluded that most people eating Western Food get fat because they passively consume extra calories. The food we eat now is much richer than it was in the 1970s when the major food processing and enrichment began. People now eat larger portions (Upsize Me!) and bigger meals.
Because of this, people get fat eating 'normal' meals - three meals a day of 'healthy' foods. They get fat by passively and unknowingly, by eating too many calories in 'normal' foods. This study found that because the foods are richer in calories and fat, people consume the equivalent of an extra meal every day. The solution is obvious - skip one whole meal every day.
Skipping breakfast or lunch is probably easier to do that skipping dinner, which is the most 'social' of the meals. Dinner is often shared with friends and family and is the meal most people put most time and effort into preparing and enjoying.
Skipping one meal a day is the simplest form of intermittent fasting. It is not a diet, but a lifestyle change made for the rest of your life.
Just skip breakfast or lunch.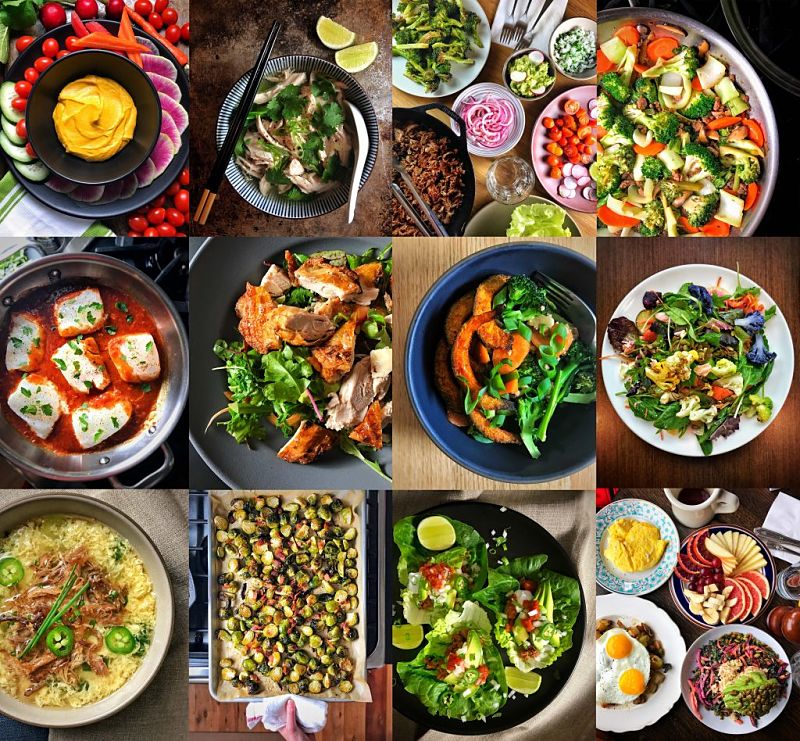 It is Common Sense - To Lose Weight Requires Eating Less Food
There is clear evidence that processed foods are richer in calories and fat. There has been a 50 per cent increase in the fat to carbohydrate ratio in US diets since the 1960s. While the overall amount of food eaten has declined a little, the increased richness means that the same amount of food delivers many more calories per gram. Perhaps the most telling evidence that 'Western Food' is to blame is that many isolated Polynesian communities in the Pacific Ocean had no obesity problems until they shifted to Western diets and lifestyles. Western diets are making the world fat.
Whilst dieting to lower calorie intake does work it is very hard to do because it is so unnatural and requires too much discipline and will power. Skipping a meal is easier than halving the calories eaten during every meal of the day. Skipping one meal a day can become a lifetime decision. Dieting short-term won't work if you immediately put the weight back on after you stop dieting.
To lose weight you have to consume fewer calories. To keep the weight off you have to eat fewer calories for the rest of your life. This is common sense. Skipping meals is one way to do it. But there is no magic pill - just eating less.
Will You get Hungry?
Yes, you will get hungry! But hunger is your friend as it is a reminder that your body is adapting to consuming less calories. There are various natural appetite suppression methods you can use. Similarly eating complex carbohydrates and fiber at every meal and food that take longer to digest means that the onset of hunger pangs will be delayed. If you get hungry when you skip a meal that just eat some fruit or another low calorie/high fiber food. Eating foods high in fiber with a low calorie density delays the hunger pangs.
What about Exercise?
There is no need to change your exercise routine. There are advantages in increasing the amount you do. Find a way to cope with any extra hunger that may occur. Going for a run at lunchtime, when you skip lunch is a good strategy. Many people eat too much for emotional reasons to 'make them happy' or relieve boredom of depression. Switching from eating to exercise to cope with stress and 'feeling down' or 'needing a break' can help.
Will Power and Keeping to the Pledge
Losing weight takes a lot of will power over a long period of time. One trick is to skip the next meal if you break your routine. If you get so hungry you have to eat at lunchtime - simply skip dinner or eat a very small amount. Many people find it easier to skip a meal than to control portion-size or what you eat at every meal. It is a matter of changing your habits and routines. Being flexible helps you maintain your overall plan and to deal with slip-ups.
Nutrients and Getting a Balanced Diet
Many people worry that skipping meals will mean that you won't get the full set of nutrients you require and could lead to dietary imbalances. This is easily be resolved by making sure that the two meals you eat are as healthy as possible. Many diets have major nutrient imbalances and side effects. So choose the foods you eat during the raining meals to ensure adequate balance and nutrients.
Won't You simply Eat More at the Remaining Meals?
This is probably true, at least initially. But this is easily offset by carefully changing what you eat and including bulky low calorie density foods such as fruit and vegetables. It the long-term these problems tend to wane. Simply eat healthy foods and limited portions.
Should You Monitor Your Weight and Food Intake?
Tracking your weight is definitely a good idea, especially to make sure you meet your objectives or targets. Once again this is not rocket science. If you are not losing weight fast enough or your loss rate plateaus then you need to make changes to eat fewer calories. The simple concept is that skipping one meal a day will mean that you gradually lose weight and come to a new equilibrium weight determined by your calorie consumption and the calories you burn through exercise. To lose weight you need to create and sustain a calorie deficit - that is eat less calories than you burn. If your plateau weight is higher than you want, then you may need to eat fewer calories during the day. This may mean halving what you eat for breakfast or eating less meat and carbohydrates for the evening meal. All calories are the same no matter what type of food is eaten. Once again this is common sense.
More Articles on Fasting and Portions Size for Weight Control
=> Q&A: Does Breakfast Size Affect Dieting and Weight Loss?
=> Skipping Breakfast and Protein at Breakfast Myths Debunked
=> Intermittent Fasting, Weight Loss Diet Plan and Program
=> Expected Weight Loss Rates for Low Carb, Low Fat Diets and Intermittent Fasting, Calorie Control
=> Stop Go Eating Fasting for Weight Loss - How to Stop Eating