Eating After Workouts - Does It Offset Calories Burned When Working Out?
There are two aspects to the debate about exercising and food consumption:

► The more you exercise, the more you eat, and this reduces the benefits for weight loss
► Exercising burns calories, and this creates a calorie deficit, that is not repaid by eating more post-exercise.

Which is correct? Do people who exercise consume extra calories eating after workouts to compensate?

A new research study aimed to test whether people tend to overeat after exercising.This was done by reviewing 29 previous studies using a meta analysis approach, by re-analyzing published data.
Identifying the size of the calorie deficit generated by exercising is important for weight loss programs.

This article reviews the findings of this study and provided charts of calories burned per hour for various types of exercises.
Estimates are provided of the time taken to burn 2lb or 1kg of weight for a range of exercises and intensities.
How Much Exercise is Required to Lose 2lb or 1kp of Weight?
The tables below summarize the calories burnt for different types of exercise and the hours of exercising required to lose 2lb or 1 kg, which is the suggested maximum loss rate when downsizing. They show that to lose 2lb or 1kg will require about 30 hours of slow walking (2 mph), that burns about 200 calories per hour. Running quickly at 8 mph would require about 7 hours to burn off the 7,000 calories need (3,500 calories for 1 lb).

Obviously the weight loss benefits of exercising will be reduced if people gorge on food when resting after a workout.
Findings from the Research Study
For the studies reviewed, the duration of exercising range from 30 to 120 minutes. Intensities range from about 40-80% of the maximum oxygen consumption rates for the subjects.
No restrictions were placed on the meals eaten during a period up to 2 hours after an exercise session.
The amount of food consumed and its energy content was assessed for each subjects.

Results
► There was no evidence of anything but a trivial increase in absolute energy intake for 2 hours post-exercise.

► For the 24 randomized trials, 75% showed no evidence of increased calorie consumption.

► There was good evidence that the exercise created a large energy deficit that was not offset by overeating during the two hour period after exercise.

► The findings were similar for all types of exercising and applied to aerobics, gym work and strength training.

The conclusion was that exercise does burn calories, and does produce a short-term energy deficit. But, most people do not compensate for the energy deficit by overeating post-exercise and by changing eating habits and food intake.

This is good news for anyone trying to lose weight. Many weight-loss studies have shown that exercise can help people lose weight. But the facts and figures show that exercising is a slow road to weight loss because the amount of exercise to lose a pound of fat or a kilogram of weight is much higher than people expect.
Weight Loss Through Exercising Alone is a Hard Road to Tread
Doing the calculation is a bit daunting. You need to burn about 3,500 calories to lose a pound, 7,000 calories to lose 2lb or 1kg of weight.
So if you're burning 300 calories in one workout, it will take you nearly 12 workouts to lose one pound.
If you cut your calorie intake by 300 calories in addition to burning 300, it will take you half as long to lose a pound or excess weight.
Skipping lunch and snacks could mean that you will eat 600 calories less each day by consuming less food.
The tables below summarises the energy loss expected for different types and intensity of exercising.

To consume 600 calories extra a day would require about an hour a day of thesemoderately demanding exercises:
Tennis, singles
Roller-blading
Aerobics, high impact
Backpacking
Ice skating
Racquetball
Skiing, cross-country
Hiking
Rowing, stationary
Skiing, water
Swimming, laps
Aerobics, water
Or it would require 30 minutes a day of high demand exercises such as:
Rope jumping
Running at 8 mph (12.8 kph)
Tae kwon do
Stairs treadmill
Running at 5 mph (8 kph)
Basketball game
Football, touch, flag
All the low demand exercises would require 1 1/2 hours of exercising each day, such as:
Canoeing
Bowling
Dancing, ballroom
Tai chi
Walking, 2 mph (3.3 kph)
Obviously the most efficient way to lose weight is to reduce calorie intake andexercise regularly.
Calories burnt per hour for various activities for 3 weight groups and number of hours to lose 2lb, 1kg with the exercise (listed with highest intensity first)
| Calories burnt per hour for various activities by weight groups | 160 lb (73 kg) calories burned per hour | 200 lb (91 kg) calories burned per hour | 240 lb (109 kg)calories burned per hour | 160 lb (73 kg) hours to lose 2lb (1kg) | 200 lb (91 kg) hours to lose 2lb (1kg) | 240 lb (109 kg) hours to lose 2lb (1kg) |
| --- | --- | --- | --- | --- | --- | --- |
| Rope jumping | 861 | 1074 | 1286 | 8.1 | 6.5 | 5.4 |
| Running at 8 mph (12.8 kph) | 861 | 1074 | 1286 | 8.1 | 6.5 | 5.4 |
| Tae kwon do | 752 | 937 | 1123 | 9.3 | 7.5 | 6.2 |
| Stairs treadmill | 657 | 819 | 981 | 10.7 | 8.5 | 7.1 |
| Running at 5 mph (8kph) | 606 | 755 | 905 | 11.6 | 9.3 | 7.7 |
| Basketball game | 584 | 728 | 872 | 12.0 | 9.6 | 8.0 |
| Football, touch, flag or similar | 584 | 728 | 872 | 12.0 | 9.6 | 8.0 |
| Tennis, singles | 584 | 728 | 872 | 12.0 | 9.6 | 8.0 |
| Roller-blading | 548 | 683 | 818 | 12.8 | 10.2 | 8.6 |
| Aerobics, high impact | 533 | 664 | 796 | 13.1 | 10.5 | 8.8 |
| Backpacking | 511 | 637 | 763 | 13.7 | 11.0 | 9.2 |
| Ice skating | 511 | 637 | 763 | 13.7 | 11.0 | 9.2 |
| Racquetball | 511 | 637 | 763 | 13.7 | 11.0 | 9.2 |
| Skiing, cross-country | 496 | 619 | 741 | 14.1 | 11.3 | 9.4 |
| Hiking | 438 | 546 | 654 | 16.0 | 12.8 | 10.7 |
| Rowing, stationary | 438 | 546 | 654 | 16.0 | 12.8 | 10.7 |
| Skiing, water | 438 | 546 | 654 | 16.0 | 12.8 | 10.7 |
| Swimming, laps | 423 | 528 | 632 | 16.5 | 13.3 | 11.1 |
| Aerobics, water | 402 | 501 | 600 | 17.4 | 14.0 | 11.7 |
| Aerobics, low impact | 365 | 455 | 545 | 19.2 | 15.4 | 12.8 |
| Resistance (weight) training | 365 | 455 | 545 | 19.2 | 15.4 | 12.8 |
| Softball or baseball | 365 | 455 | 545 | 19.2 | 15.4 | 12.8 |
| Golfing, carrying clubs | 314 | 391 | 469 | 22.3 | 17.9 | 14.9 |
| Skiing, downhill | 314 | 391 | 469 | 22.3 | 17.9 | 14.9 |
| Walking, 3.5 mph (5.6 kph) | 314 | 391 | 469 | 22.3 | 17.9 | 14.9 |
| Bicycling, < 10 mph (16 kph), leisure | 292 | 364 | 436 | 24.0 | 19.2 | 16.1 |
| Volleyball | 292 | 364 | 436 | 24.0 | 19.2 | 16.1 |
| Canoeing | 256 | 319 | 382 | 27.3 | 21.9 | 18.3 |
| Bowling | 219 | 273 | 327 | 32.0 | 25.6 | 21.4 |
| Dancing, ballroom | 219 | 273 | 327 | 32.0 | 25.6 | 21.4 |
| Tai chi | 219 | 273 | 327 | 32.0 | 25.6 | 21.4 |
| Walking, 2 mph (3.2 kph) | 204 | 255 | 305 | 34.3 | 27.5 | 23.0 |
How Exercise Intensity and Duration Affects the Calories Burnt for various exercise types (listed with highest intensity first)
| Exercise | Intensity | Calories for 30 minutes | Calories for 60 minutes | Calories for 90 minutes | Equivalent Ounces of fat | Equivalent grams of fat |
| --- | --- | --- | --- | --- | --- | --- |
| Running | 16 km/hr 10 mph | 550 | 1100 | 3300 | 15.1 | 427.7 |
| Running | 12 km/hr 7.4 mph | 430 | 860 | 2580 | 11.8 | 334.4 |
| Rowing | Vigorous | 420 | 840 | 2520 | 11.5 | 326.6 |
| Walking | 10 km/hr 6.2 mph | 370 | 740 | 2220 | 10.1 | 287.7 |
| Running | 10 km/hr 6.2 mph | 350 | 700 | 2100 | 9.6 | 272.2 |
| Swimming | 50 m/min 54 yards/min | 345 | 690 | 2070 | 9.5 | 268.3 |
| Running | 9 km/hr 5.6 mph | 320 | 640 | 1920 | 8.8 | 248.8 |
| Cycling | 21 km/hr 13 mph | 320 | 640 | 1920 | 8.8 | 248.8 |
| Aerobics | Vigorous | 300 | 600 | 1800 | 8.2 | 233.3 |
| Swimming | 40 m/min 44 yards/min | 240 | 480 | 1440 | 6.6 | 186.6 |
| Cycling | 16 km/hr 10 mph | 220 | 440 | 1320 | 6.0 | 171.1 |
| Aerobics | Moderate | 200 | 400 | 1200 | 5.5 | 155.5 |
| Walking | 7 km/hr 4.3 mph | 200 | 400 | 1200 | 5.5 | 155.5 |
| Rowing | Light | 200 | 400 | 1200 | 5.5 | 155.5 |
| Swimming | 25 m/min 27 yards/min | 165 | 330 | 990 | 4.5 | 128.3 |
| Aerobics | Light | 120 | 240 | 720 | 3.3 | 93.3 |
| Cycling | 9 km/hr 5.6 mph | 120 | 240 | 720 | 3.3 | 93.3 |
| Walking | 4 km/hr 2.5 mph | 105 | 210 | 630 | 2.9 | 81.6 |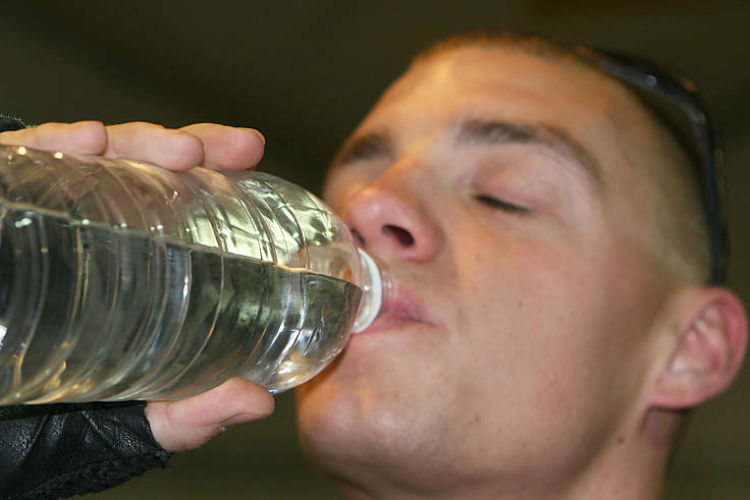 Source:
Latty [Public domain], via Wikimedia Commons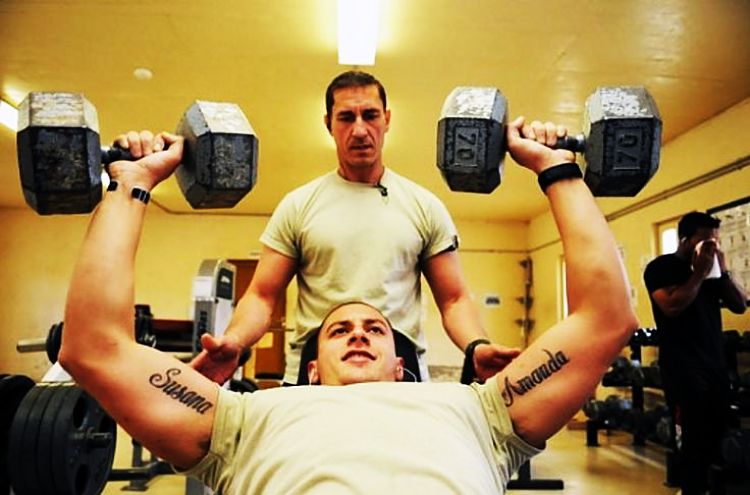 Source: Public Domain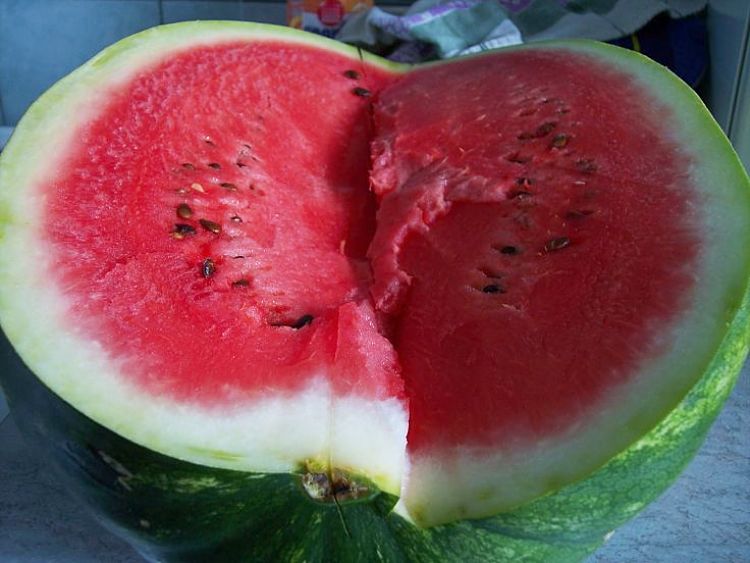 Source:
Beyond silence (Own work) [Public domain], via Wikimedia Commons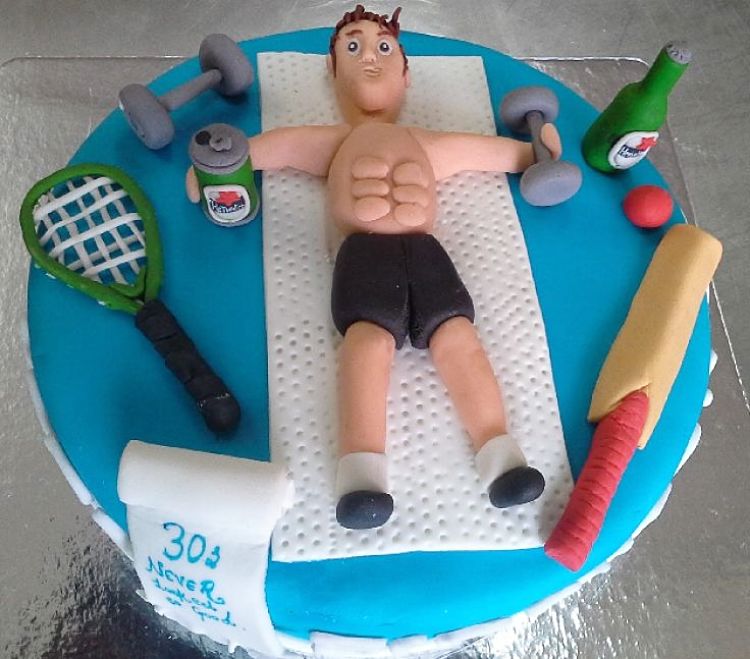 Source:
By Miras Dial A Cake (Own work) [CC BY-SA 3.0], via Wikimedia Commons